Outdoor Swimming Pool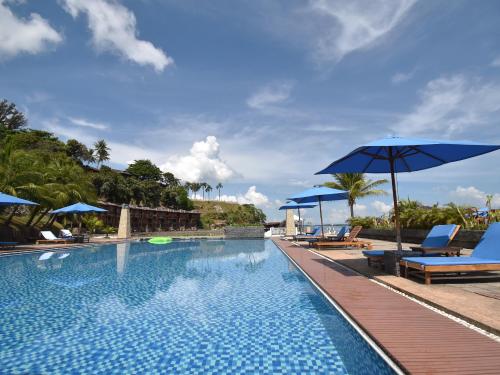 Swiming in our crystal clear swimming pool while enjoying the beautiful sunset - snuggle up on our comfy sunbed with snack and drinks serve at the pool side. You might want to stay all day long. 

It is child friendly pool where it is 1.2m depth. The pool close at 11 p.m. for those we love late night swim and open as early as 6:30 .a.m.Note: No lifeguard on duty and towel counter close at  8 p.m.
Watersports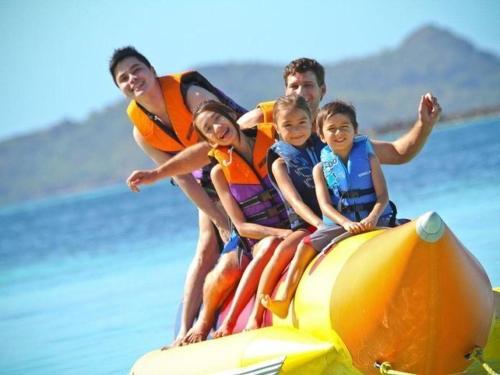 Let make your vacation to be adrenaline pack. Our on-site watersport offer wide range our water activity include banana rides, tubes and wakeboards. 

More to sightseeing? We offer nearby Indonesia islands visit to jet ski island tour where explore Indonesia islands by riding your own jet-ski.  
Paintball Game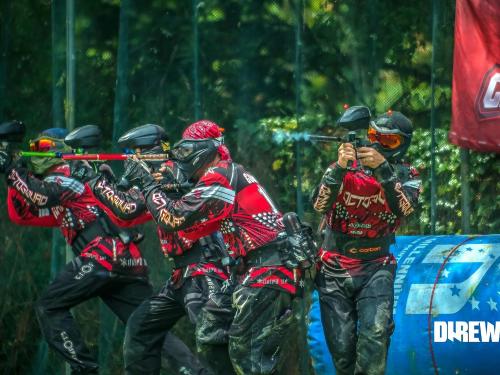 Make your vacation an exciting one! fans of shooting? Paintball is read to serve for that purpose. gear up with your friend and be ready to put your team work to test!Gear are provided except footwear.
Fishing Deck
We offer hassle-free experience and cost efficient to leisure fishing lover. Our fishing deck located at the end of our Ravenia seafood restaurant where 70 m from land with more than 8 m depth from sea level. 

Try our famous squid fishing at night but be prepared to avoid squid ink and sleepless night.Note: KTM management do not amend for apparel that damage by the squid ink.
Rental Service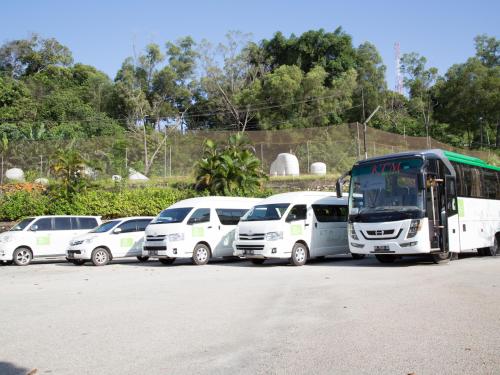 We'll make your trip to local attraction and explore Batam Island : a breeze with our private charter. Our fleet able to charter up to 24 people so large group, not to worry!Be sure to book in advance from our reservation desk.