Karang Seafood Restaurant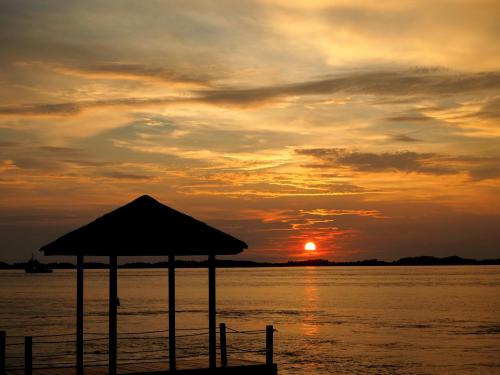 Ravenea restaurant is the main restaurant where it serve Thai and Chinese seafood cuisine. The restaurant is originated from local 'Kelong' style where it is built on top of water and all the sea product are being source from local fisherman daily catch to ensure the its freshness.

Operating Hours: 07:00 a.m. - 10:00 p.m.

Contact: (+62) 778 321201
Ombak Bar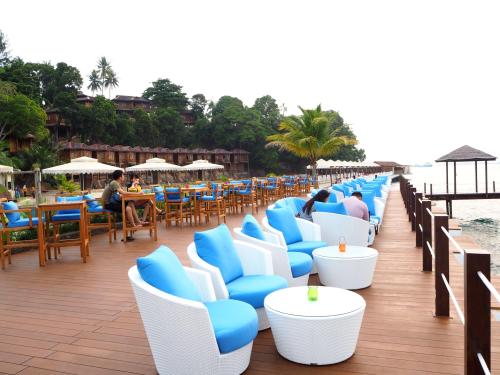 Take a step back from your daily busy schedule, Ombak Bar offers ultimate chill out place with wide range of classical and signature tropical cocktail in breathtaking ambiance. Ombak Bar serves grill and Italian cuisine with fresh ingredient that we source locally. Therefore, you can't go wrong with pan of pizza and tropical cocktail !

Operating Hours: 04:00 p.m. - 12:00 a.m.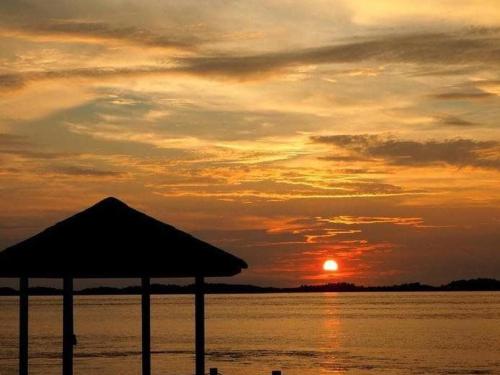 Have a unique experience with your loved one, family or friends. Signature candlelight dining is a sophisticated dining experience enhanced by soft candlelight under the stars, with views of the Indonesia Islands and Singapore skyline in an exclusive gazebo with your own butler.Be sure to make reservation in advance.

Operating Hours: Open Daily (subject to weather conditions).

Contact: Reservation available at the lobby reservation desk or Ombak bar.